I have many years working in business, and in teaching Business classes
Let me work with you and help you reach your business goals.
Teaching method
I use the Oxford University Press One:One series for all of my business lessons. It is designed for a one to one setting and runs over 3 levels.
I highly recommend it.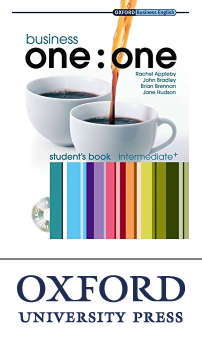 Here is just a small sample of what we can do in class:
| | |
| --- | --- |
| | Telephone calls – Making telephone calls in a foreign language is hard. Let's practice leaving voice mails, taking messages, dealing with problems and how to start and end a call properly. |
| | Graph analysis – For when you need to explain the sales figures in English. We can study trends in graphs, and help you practice numbers. |
| | International Meetings – Increasingly common as companies globalize, we can practice a meeting environment, where you update, give news, discuss options and learn to give opinions. |
| | Emails – Many Japanese companies now require bilingual emails! Let me help you study the language, including first contact, getting information, following up and handling or giving complaints in writing. |
| | Human resource management – For interacting and dealing with non-Japanese employees. I can help you make small talk, talk about yourself and ask about others' projects. |